#LoveLocalRD is more than a shop local campaign, because at the core, it's as much about people as it is about business. In a city known for entrepreneurship, this means highlighting stories of those who help our community succeed – consumers included.
This is a movement to connect with your friends, family, and neighbours, while restoring our local pride and encouraging us to think bigger about the impact we can make with every dollar. Throughout 2021's holiday season, we'll be encouraging those connections with contests, spotlights, and other exciting features all over the city. So go out to local businesses with hot pink signage, and you can shop where your heart is – where your support will come full circle and directly contribute to the things that make living in Red Deer worthwhile.
Private businesses owned by central Alberta residents.
Products sourced from our own central Alberta backyards.
Goods made from central Alberta local artisans.
The power of #LoveLocalRD is in your hands.
Small businesses make up 98% of all businesses in Alberta
Only 25% of small businesses are making normal sales for this time of year
For every $100 spend, $63 gets funnelled back into the local economy
1 in 6 Canadian businesses risk closure
You have the power to strengthen your city's economy.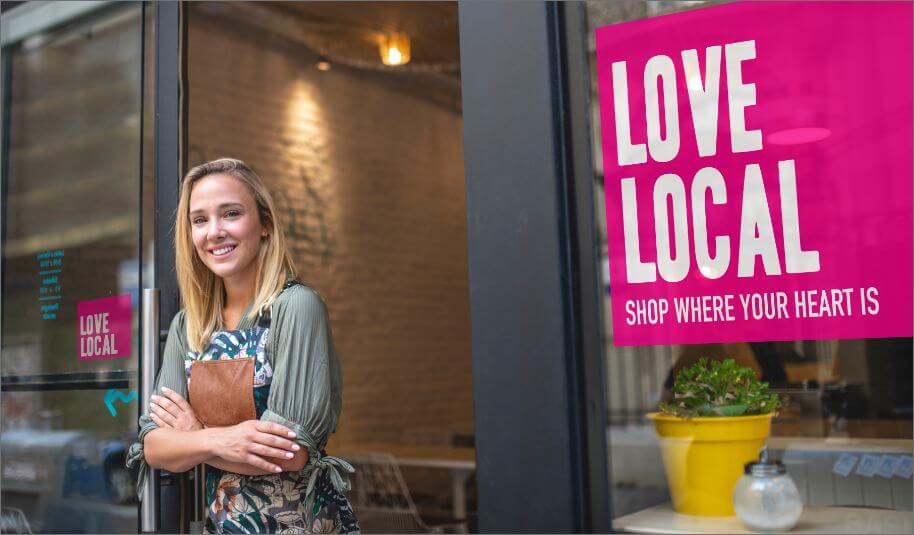 SHOP LOCAL & WIN
From October 4th to December 19th you can participate in contests on Facebook or Instagram and be entered to win awesome local prizes.
Hello, Neighbour! Meet Your Red Deer Local Businesses
Here's where you can get to know the people who run your favourite Red Deer local businesses. Their stories of passion, perseverance, and hard work create the entrepreneurial spirit Red Deer is known for.
Are you a Red Deer Local Business?
Find out how you can join the movement and make it easier for Red Deer residents to identify your business as local. Join the Movement!