Business of the Year Awards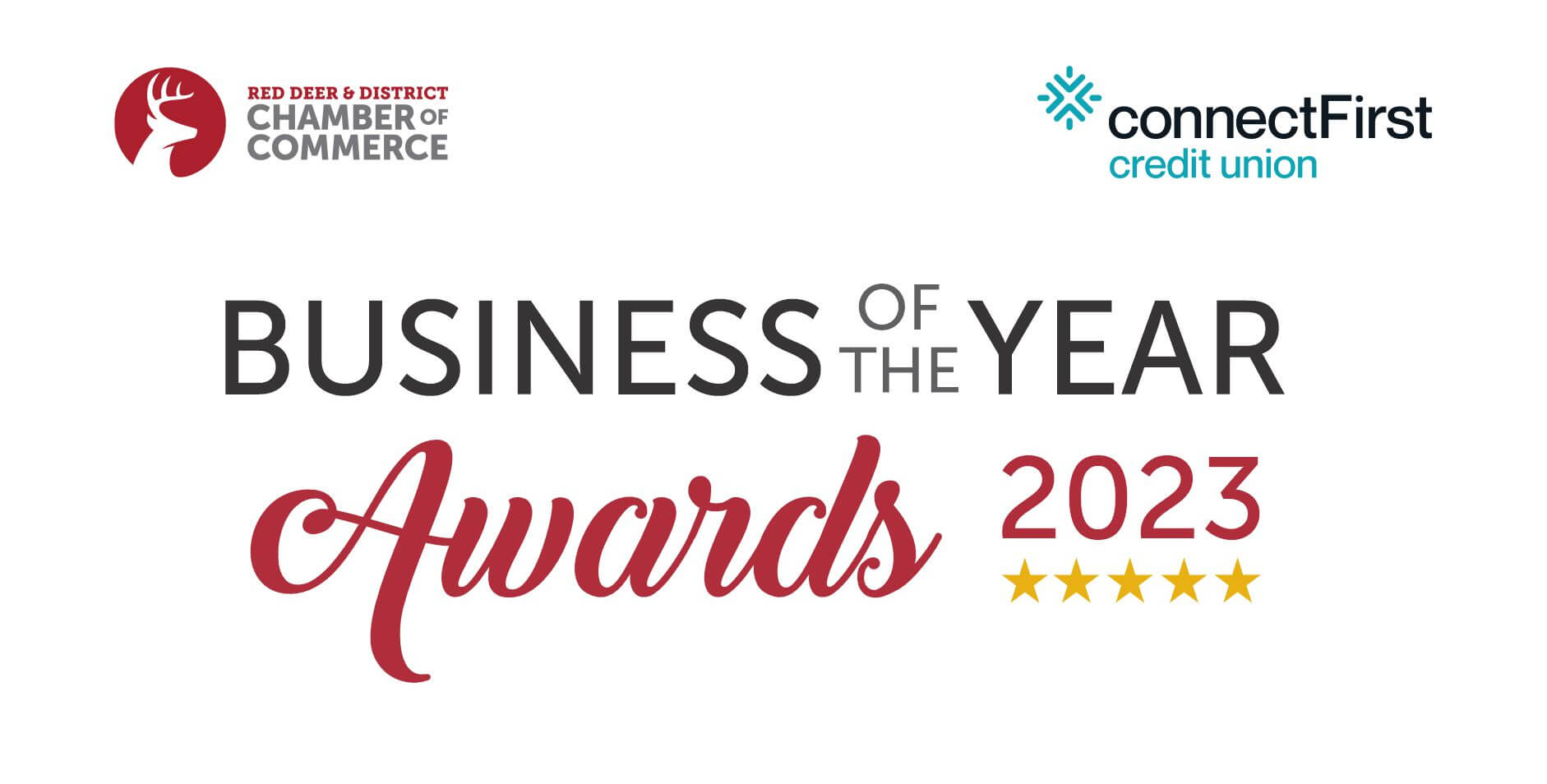 2023 Categories:
The Small Business of the Year demonstrates an increased workforce and business growth. They have been in business for at least two years as of August 31, 2023. This business is involved in their community and shows potential for business expansion and significant sales growth.
The Business of the Year demonstrates continual business excellence through positive business growth. They are leaders in their industry. These businesses exemplify superior customer service, embrace a commitment to quality and has contributed to the development of Red Deer and area by participating in meetings, sitting on committees, and offering to help the city grow and prosper.
The New Business of the Year has been in operation for under two years as of August 31, 2023. They have achieved outstanding business performance in a short period of time, and they demonstrate exceptional promise of continued growth. This business serves as an inspiration for other new businesses and demonstrates a commitment to the community.
The Not-for-Profit of the Year is a registered not-for-profit or charitable organization that has committed themselves to the service of others within the Red Deer community and beyond. They are innovators and leaders providing programming and services for the betterment of the community and have made measurable strides in their operations and growth.
The Emerging Businessperson of the Year honours a business owner/founder under 39 who has excelled in business, exemplifies outstanding leadership and/or entrepreneurial skills and exhibits an exceptional vision that contributes to business success.
The Business Leader of the Year has achieved a high level of respect from customers and the business community for their professionalism, service quality and commitment. They are leaders in the community through mentoring, customer relations, and supporting local events, programs, and projects.
Businesses only need ONE nomination to qualify, additional nominations are not required.